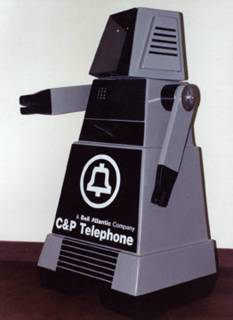 I am not making this up:
"Our robots have been used effectively in tradeshow exhibits, parades, fairs, carnivals, school functions, T.V. ads, grocery stores, real estate agencies, retail malls, gift shops, and auto dealer showrooms. In other words just about anywhere you may want to make a special and lasting impression on your customers.
Robot Factory - the original manufacturer of premium quality robots for advertising, promotion, education and entertainment - since 1966."
--
Robot Factory
More:
Buy a robot at the
Robot Store